on
Super exciting news! We just launched Microsoft Windows 8.1 platform and its browsers at Browserling!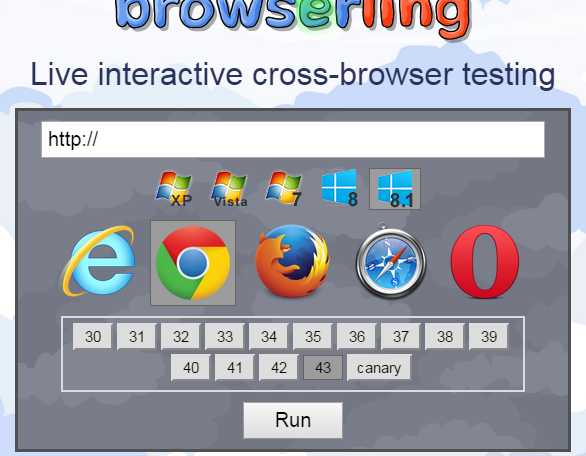 The following browsers are available on Windows 8.1:
Internet Explorer (version 11)
Firefox (versions 30 - 38, nightly)
Chrome (versions 30 - 43, canary)
Safari (versions 4.0, 5.0.5, 5.1)
Opera (versions 20 - 20)
Happy cross-browser testing!
Email this blog post to your friends or yourself!
Try Browserling!
Enter a URL to test, choose platform, browser and version, and you'll get a live interactive browser in 5 seconds!