on
We just released a new feature - basic screenshots.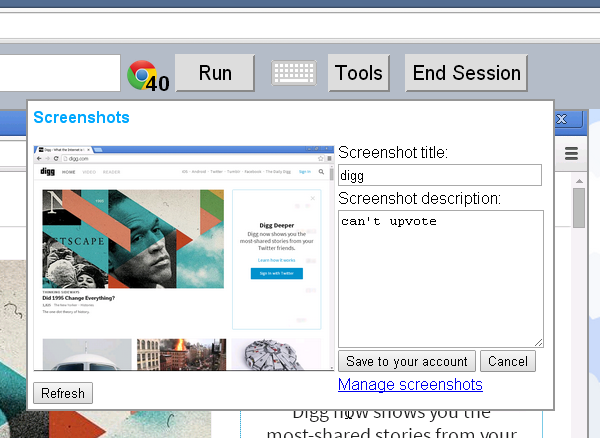 Basic screenshots lets anyone capture, save and share screenshots of browsers. Saving and sharing is only available to our paying customers. Free plan users can still try it out they won't be able to save them to their accounts.
This new feature is located in Tools - Screenshots menu. Try it out!
We're soon adding a screenshot editor that will let users draw shapes and arrows on the screenshot to indicate problems. Later we're also adding Screenshots API. Follow us on Twitter @browserling for updates.
Happy cross-browser testing!
Email this blog post to your friends or yourself!
Try Browserling!
Enter a URL to test, choose platform, browser and version, and you'll get a live interactive browser in 5 seconds!