Posted by
February 7, 2015
on
We're serious about our user security at Browserling and we just launched a new security feature that rate-limits unusccessful logins.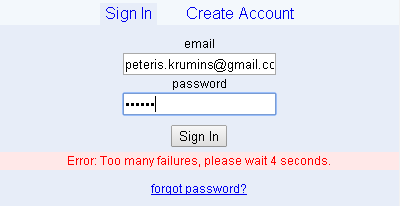 If someone tries to login into Browserling unsuccessfully, they have to wait a little bit until they can login again. This feature prevents automated and scripted password guessing.
Happy and secure cross-browser testing!
Email this blog post to your friends or yourself!
Try Browserling!
Enter a URL to test, choose platform, browser and version, and you'll get a live interactive browser in 5 seconds!