Posted by
January 23, 2019
on
Hooray! After nearly two months of hard work the developers at Opera have brought us a new Opera version - Opera 58. We are also happy to announce that we also already installed it on our servers. Opera 58 is based on Chromium 71 and there are two main features in this build - Opera now shows a warning dialog before closing multiple tabs and Yandex Zen integration is now available.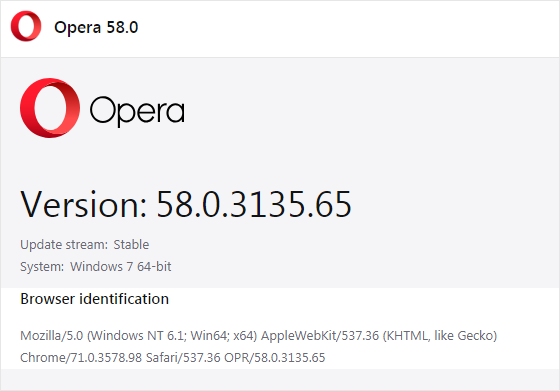 Try Opera 58 in Browserling now!
New Features and updates in Opera 58
Displaying a confirm dialog when closing window with multiple tabs
Many users complained that they accidentally closed a window with many tabs opened. Although there is a chance that you recover those closed tabs, this is by any meaning not a pleasant experience. That's why Opera 58 introduces a confirm dialog. The confirmation dialog actually serves as a warning. If you do not want to see this dialog again, just tick the "Do not show this warning again." checkbox. And if you want to enable it back again go to Settings > Advanced > User interface and enable it from there. Note that the dialog will not be shown when closing private windows. The screenshot below shows how this dialog looks like.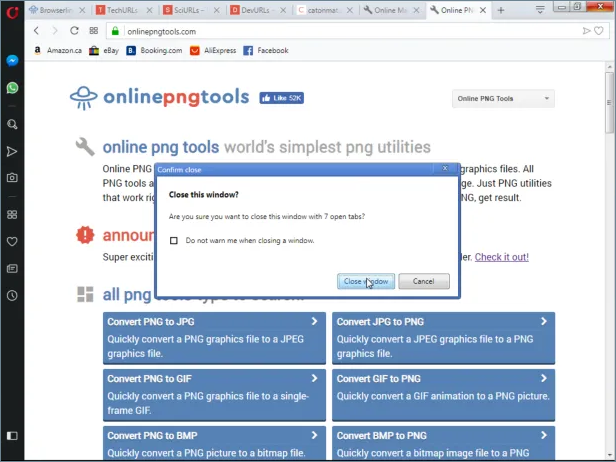 Updated news delivery mechanism
Opera team integrated the Yandex Zen. Many users are very familiar with it, while others might not even heard of it. It is a smart, personal news recommendation service. It is integrated in the start page and users now have a better access to more personalized news. This feature gets better and more relevant news, based on users preferences and browsing history. Yandex Zen uses machine-learning technology and learns from your history.
Other new features in Opera 58
Add an option in settings for "Always open SD".
Enable Chromium toast notifier in Opera.
Provide feedback popup for users clicking like and dislike icons.
Review Compatibility Mode.
Other bug-fixes and improvements.
Have fun cross-browser testing in Opera 58!
Email this blog post to your friends or yourself!
Try Browserling!
Enter a URL to test, choose platform, browser and version, and you'll get a live interactive browser in 5 seconds!