on
We just published a new front-end vs back-end comic to our web developer comic. It went viral in a few hours and got more than 100k views.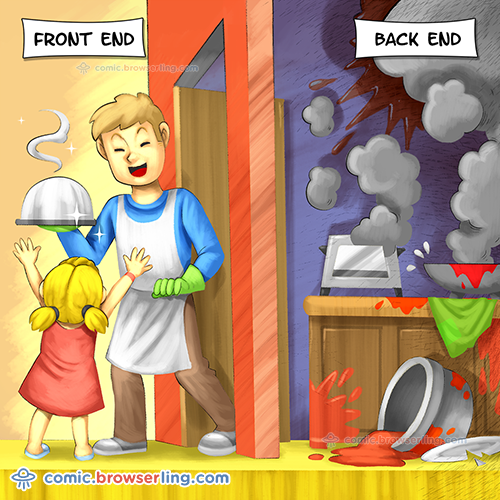 Browserling's comic is a weekly web developer comic. If you like these comics you can subscribe to updates and follow us @browserling on Twitter!
Have fun and until next time!
Email this blog post to your friends or yourself!
Try Browserling!
Enter a URL to test, choose platform, browser and version, and you'll get a live interactive browser in 5 seconds!