Posted by
January 3, 2017
on
Partying with browsers on New Years Eve is a bad idea. Here's what they did to our office: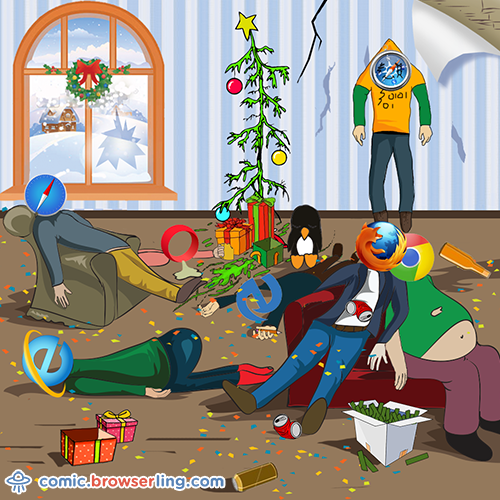 This is a cartoon from our web developer jokes comic.
Happy New Year 2017 everyone!
Email this blog post to your friends or yourself!
Try Browserling!
Enter a URL to test, choose platform, browser and version, and you'll get a live interactive browser in 5 seconds!