on
We just added a new cartoon to our web comic! The new cartoon is called Binary.
There are only 10 types of people in the world: Those who understand binary, and those who don't.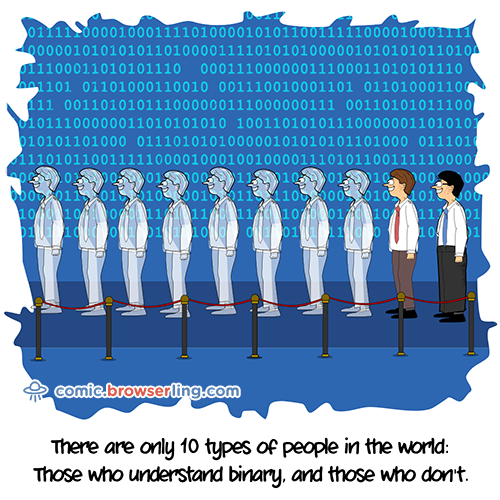 Browserling's comic is a weekly comic about nerds, geeks and programmers. We're adding new cartoons every week. Share them with your friends, tweet them, subscribe to updates and follow us @browserling on Twitter!
Have fun and until next time!
Email this blog post to your friends or yourself!
Try Browserling!
Enter a URL to test, choose platform, browser and version, and you'll get a live interactive browser in 5 seconds!